Membrane Coating
Revitalize Your PVC or EPDM Roof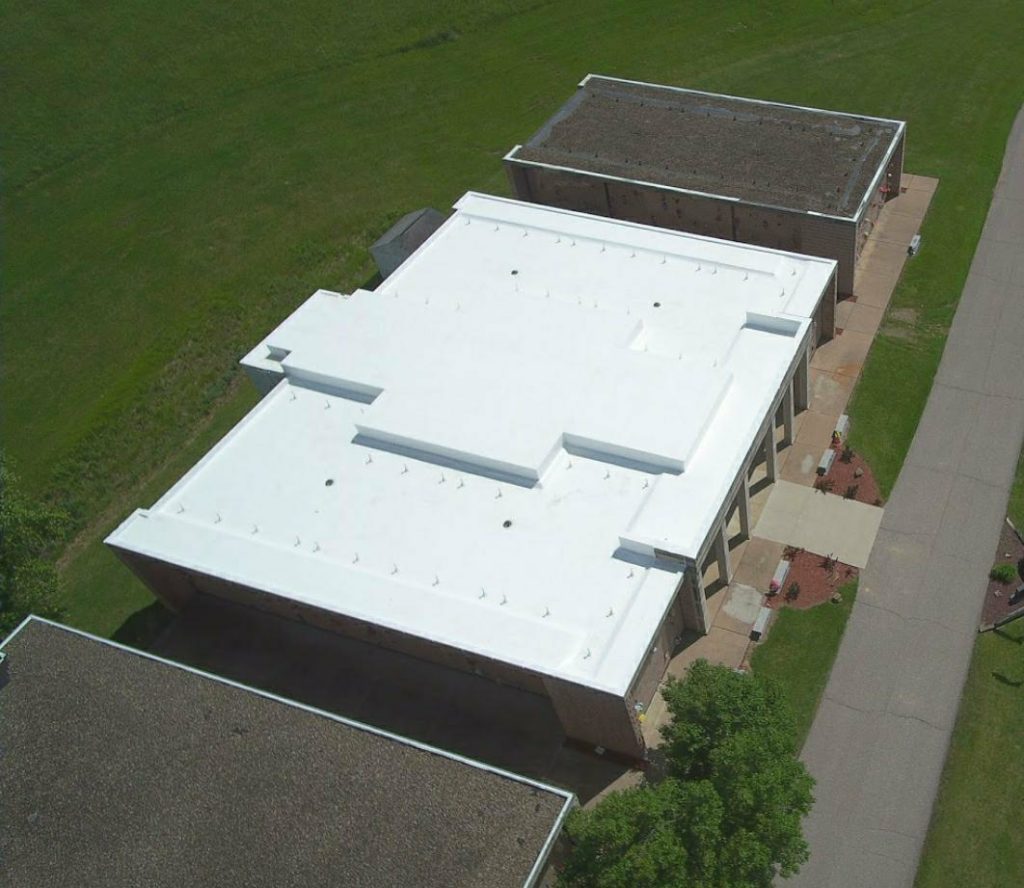 Is your EPDM, PVC, or other single-ply roof leaking or showing signs of age or wear?
Are you worried about weak spots or discoloration that could turn into future leaks?
Would you like to improve the energy-efficiency of your building?
Our membrane coating system could be the perfect solution! Designed to protect PVC, EDPM, TPO, CSPE, CPA, and modified bitumen roofing systems, our membrane coating system can revitalize your aging roof and provide leak-proof protection for years to come.
Based in Tahlequah, Oklahoma, Blue Springs Commercial Roofing works with commercial customers in Northeastern Oklahoma.
Schedule a FREE roofing inspection today to find out if our membrane coating system is right for your roof!
Benefits of Membrane Coating
Stop Leaks for Good
Leaks and weak spots around seams, protrusions, or previous patching are common with most aging single-ply roofs. Our membrane coating system stops leaks by creating a superior protective barrier that seals the roof and prevents further damage.
Reduces Energy Costs
Our membrane coating system provides a white, reflective topcoat that stays up to 80 degrees cooler in the summer. That means savings of up to 84% on your heating and cooling bills.
No Need to Replace Your Roof
You'll save money on costly tear-off, disposal costs, and downtime. Plus, we can apply our membrane coating system without any disruption to your normal operations.
Superior Protection
Our membrane coating system is the perfect choice for any weather climate, providing superior protection against UV rays, high winds, hail, and more.
Our Process
Proper preparation is the key to getting superior, waterproof results from our membrane coating system. That's why our installation team spends most of our time properly preparing your roof using the steps below.
Cleaning
We begin by giving your roof a thorough cleaning. This removes dirt and debris while opening your roof's pores to create a strong, adhesive surface.
Sealing
We use Conklin's 5 inch Spunflex fabric, embedded in base coat to seal seams, protrusions, and weak points.
Final Coating
Finally, we apply the final coat which provides a white, reflective surface.
Ready to revitalize your single-ply roof for years of waterproof protection?
Schedule a FREE roofing inspection with our team!