Metal Roof Restorations
Extend the Life of Your Metal Roof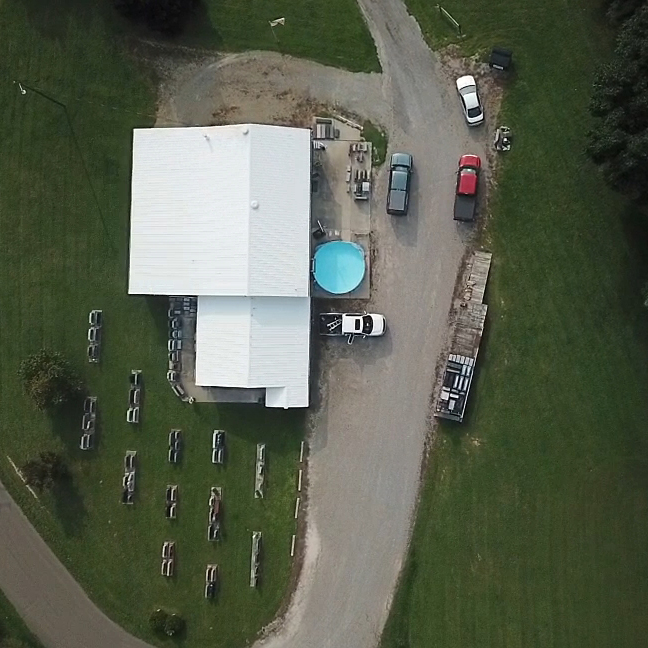 Are you worried about your aging metal roof? Do you have leaks? Does your roof have weak spots or rust?
If you've been concerned about your metal roof for awhile now, but dread replacement costs, we have good news for you.
Blue Springs Commercial Roofing can extend the life of your roof without expensive tear-off or downtime. Plus, our innovative white, reflective top coat can help you save up to 84% on your energy bills!
Based in Tahlequah, Oklahoma, our team of certified installers works with commercial customers in Northeastern Oklahoma.
Schedule a FREE roofing inspection today to find out if metal restoration is right for your metal roof!
Benefits of Metal Roof Restoration
Get Seamless, Leak-Proof Protection that Lasts
While metal roofing offers superior strength and durability, its weakness lies in the seams. Loose fasteners and small gaps create leaks that get worse over time. Our metal roof restoration process eliminates leaks by closing the gaps and sealing roof seams, fixing current leaks and preventing new ones.
Superior Protection
Our complete metal restoration system is the perfect choice for any weather climate, providing superior protection against UV rays, high winds, hail, and more. Plus, we offer an 18-year non-prorated warranty!
No Downtime
We can perform the complete metal restoration process without disrupting your business. Your employees can keep working which means no expensive downtime!
Save on Your Energy Costs
Our multi-step metal roof restoration process ends with a white, reflective top-coat that reflects sunlight, keeping your roof's surface up to 80 degrees cooler. That means savings of up to 84% on your cooling costs.
Our Process
Proper installation is essential for truly leak-proof protection that lasts. That's why our installation team takes the time to properly prepare your roof using the following 4-step process.
Priming Your Roof
First, we neutralize any existing rust with Conklin's rust-off and apply Metal Encase(R) rust-inhibiting metal primer to prevent future rust and corrosion.
Caulking
Next, we use Conklin's Kwik Kaulk Fastener Grade to seal all fastener heads and weak points on the roof. This seals gaps and provides further protection.
Seam Protection
In our final preparation step, we waterproof your roof's seams using Conklin butyl tape or durable Spunflex fabric, compressed between two layers of base coat.
Finishing Coat
Finally, we apply Conkin's Puma XL, white, reflective topcoat to provide an incredibly durable and reflective finish for decades of protection you can count on.
Ready to find out if metal roof restoration might be right for your building?
Schedule a FREE roofing inspection with our team!