Spray Foam Polyurethane
Is your flat or low-slope roof starting to show its age?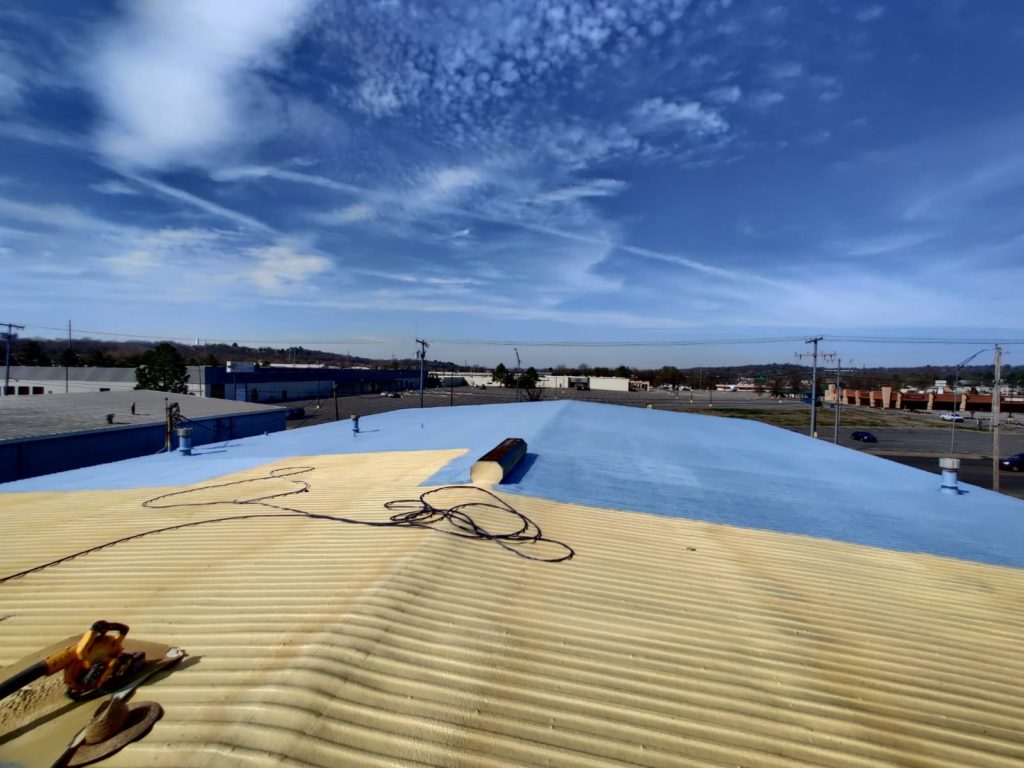 Are you worried about weak spots or do you already have some leaks? Would you like to make your building more energy-efficient?
Our spray polyurethane foam (SPF) roof coating system could be the perfect solution! Designed to penetrate and protect the surface of flat and low-slope roofing, our SPF system creates a leak-proof seal that can extend the life of your roof for years to come.
Based in Tahlequah, Oklahoma, Blue Springs Commercial Roofing works with commercial customers in Northeastern Oklahoma.
Schedule a FREE roofing inspection today to find out if our SPF roof coating system is right for your roof!
Benefits of SPF Coating
Stop Leaks for Good
Backed by a solid, leak-proof warranty, our SPF coating creates a multi-layer, closed-cell system that's rigid and completely waterproof.
Reduces Energy Costs
Our SPF coating is white and reflective, keeping your roof cooler in the summer. Plus, SPF offers superior insulating properties to keep heat from escaping all winter long.
No Need to Replace Your Roof
You'll save money on costly tear-off, disposal costs, and downtime. We can apply our SPF coating without any disruption to your normal operations.
Renew & Refresh with Ease
Since the SPF system is applied in layers, it's easy to renew your protection with an extra coat any time you need it.
Our Process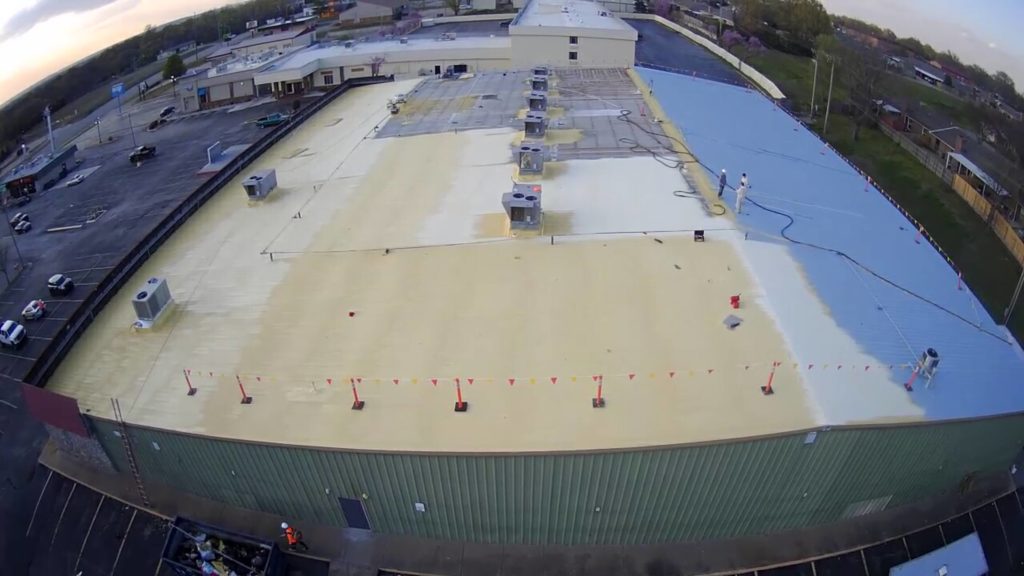 Our SPF system is applied in multiple layers to create a rigid, waterproof barrier that extends the life of your roof indefinitely. For best results, SPF needs to be properly installed with this 4-step process:
Cleaning
We begin by removing debris and loose dirt to create a smooth surface for application.
First Layer
We spray the first layer at a 1″ depth to cover the roof and provide an insulation barrier.
Acrylic Layer
Next, we apply Conklin's Benchmark acrylic latex that adds even more protection.
Final Layer
Finally, we finish with a layer of Conklin's Puma XL that provides a white, reflective surface.
Ready to get rid of leaks and weak spots in your building's roof for good?
Schedule a FREE roofing inspection with our team!